Why I Love Hawaii
5 Reasons Why I Love Hawaii
Hawaii is truly one of my favorite places to travel to, everything about it makes me the HAPPIEST I can be!
I was there just last summer but as soon as I got home, I was ready to go back again! Sometimes when I'm bored I'll scroll through my photos and reminisce about how great it is there, and that's what inspired me to write this post! 5 reasons why I love Hawaii so much… well, there's way more than 5 reasons but I thought I'd start with this! Maybe I'll even do a part 2… let me know!!
Reason #1: The people
The people living in Hawaii seem to just be so happy and relaxed, and it's such a breath of fresh air to see that these days.
Living in such a big city like Los Angeles, people can get so caught up with their work and making money that they forget how to be kind. Hawaii is basically paradise, and I can see why people living there are so friendly! Going to any cafe, or restaurant, everyone has smiles on their faces and there is something about their vibes that makes me feel so welcome. I also love how many local sellers there are, so many different fruit stands and standalone shops to go to! On the side of the road you can find a tiny shack selling the BEST banana bread ever, or just a huge farmers market in the middle of nowhere! It's so unique and amazing, and everyone selling is so kind and willing to let you try anything before making a purchase. Being there and meeting locals just makes me so happy and carefree, ultimately it makes me my best self.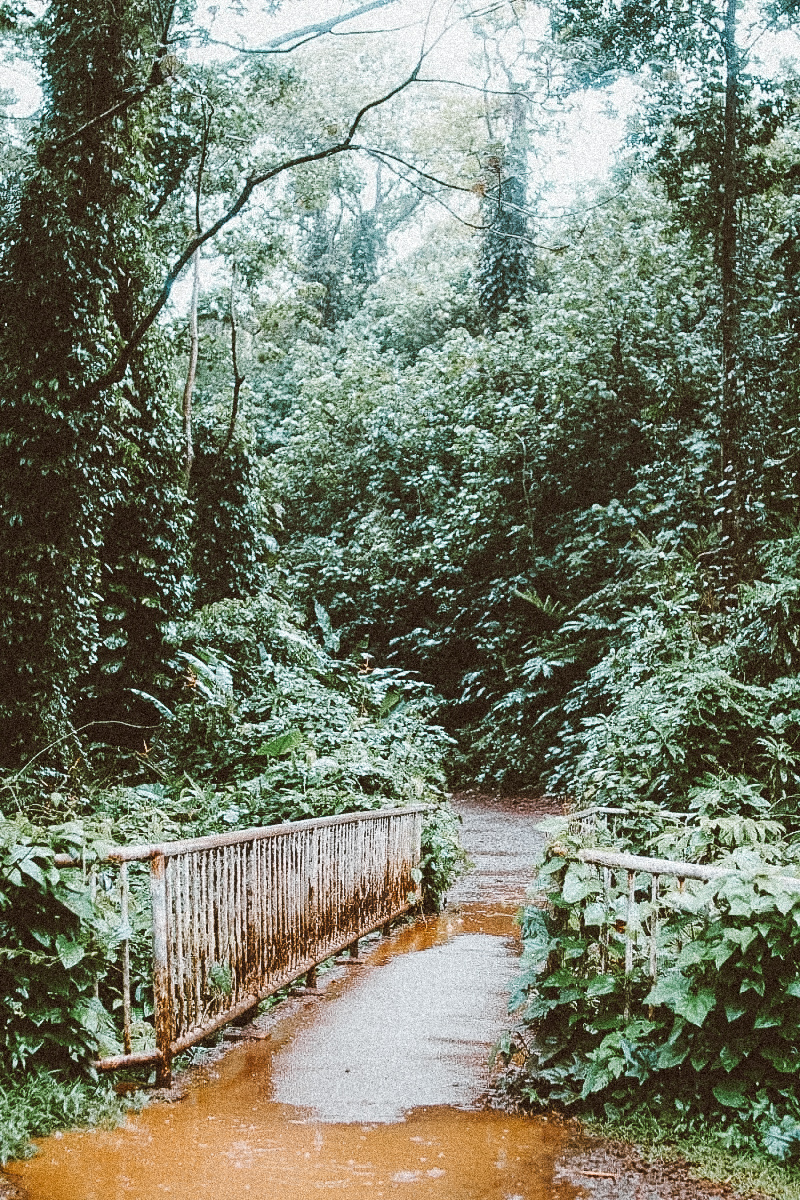 I mean DAMN, Hawaii is beautiful. How could you not look around and feel so appreciative of being there?!
I'm sure there are some less attractive areas, but overall, even the 'not super nice' areas are still super nice if you ask me. I was staying in Oahu the last time I was there and even though I've been a few times, I still will never get over it's beauty. Everything there is so green and wonderful, even when it rains… IT'S STILL PRETTY! Usually there ends up being a rainbow which makes the rain totally okay hahah! Even the freshness of the air is noticeable. From the second you get off the plane you just KNOW! Almost everything is an 'open-air' concept which really helps you appreciate everything that Hawaii has to offer.
I went on a beautiful hike to a waterfall one of the days I was in Oahu and I had to stop every 5 minutes just to try to take in every inch of it! It was seriously pouring rain the ENTIRE hike and I couldn't have been happier. My hair was as wet as if I had just come out of the shower, my shoes were making that weird squishing sound and I loved every minute of it. It's funny for me to say that because I'm definitely very much a city girl. With all of that being said, I don't really think I need to sit here writing about why Hawaii is beautiful, it's just a fact!
Again, the beauty of Hawaii doesn't end with just the trees or the atmosphere… as the day comes to an end, their sunsets KEEP IT GOING!
Every sunset I've ever seen there has just absolutely blown my mind. The picture to the right was taken from one of the dinners I had in Oahu, I was just enjoying my meal and in front of me was the most stunning thing I've ever seen. I definitely took one too many pictures but I definitely don't regret using up all my phone storage on the Hawaii sunsets! Granted, I have literally always been the kind of person to appreciate sunsets so it's no surprise that I'd have this on my list. It's just so incredible to me how the sky can turn all these different colors at the end of the day, I don't know how it can all be so vibrant and pink, purple, and even red… I live for the good sunsets hahah.
REASON #4: THE ACTIVITIES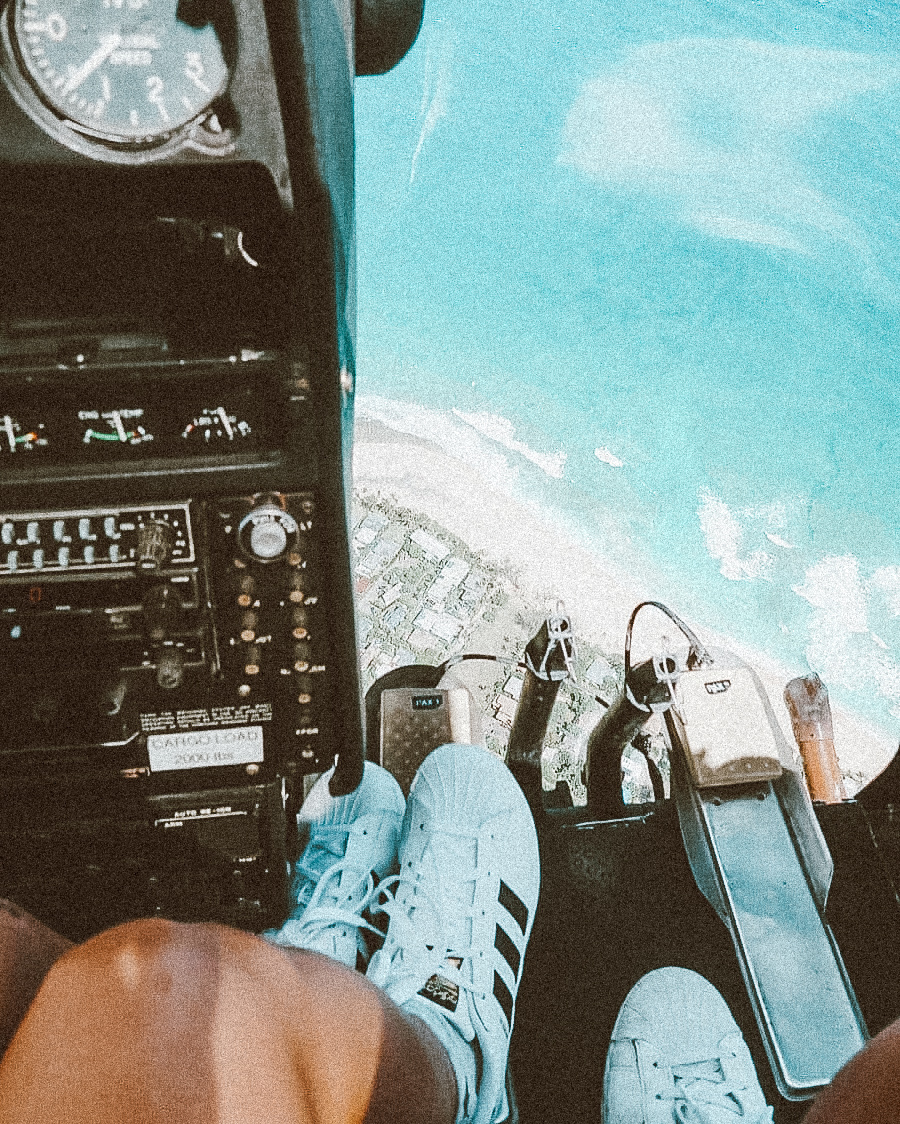 There are so many wonderful things to do in Hawaii that you wouldn't be able to get the same experience out of if you went anywhere else!
You could probably still do most of these things in other locations, but they wouldn't be nearly as incredible (in my opinion). On my latest trip to Oahu, I did one of the coolest things I have EVER done in my life and that was taking an open door helicopter ride all over the island. Slightly terrifying knowing I could fall out at any moment, but also seriously amazing at the same time. Seeing the island from a helicopter was a completely different experience, it lowkey felt like I was in Pandora (the world Avatar is based in). Either Pandora or the LOST island haha. Going above all of the forests and seeing waterfalls from that view was spectacular… I probably didn't blink once for the entire hour of the tour… DIDN'T WANNA MISS ANYTHING!
REASON #5: THE SPONTANEITY
The last thing for this list is the spontaneity I feel when I'm there.
Whether I'm in a car and we're driving somewhere or just walking down the street, if I feel compelled to see something else… I will go do it. For example, the picture on the right was taken because I just couldn't believe how stunning the surroundings were while we were in the car so I made us pull over and park just to see what was around. Little did we know, there was this completely abandoned beach that we found down a short path. There was nobody else there so we just walked up and down, took some drone shots, and sat there in peace. Every morning I would wake up at 8am, leave the hotel by myself and explore what was around. I wanted to fully take advantage of every moment I had there, and I feel like I did a good job of that!
I LOVE HAWAII FOR ALL THAT IT IS, AND TRUST ME, THIS LIST COULD BE 10X LONGER…MAYBE ONE DAY SOON I'LL GO BACK AND KEEP YOU UPDATED ON ALL OF MY ADVENTURES! UNTIL THEN, HOPE YOU ENJOYED MY TOP 5 FAVES!