Split, Croatia
Split, Croatia & GAME OF THRONES SETS!
Last stop of my cruise, Split! Back in Croatia for our last day and we got up super early to take full advantage of our time there!
Once getting off the boat, it was around a 10 minute walk to the main town where Diocletian's Palace was. Once we arrived in the town we went straight to the palace's basement halls where some of Game of Thrones was filmed!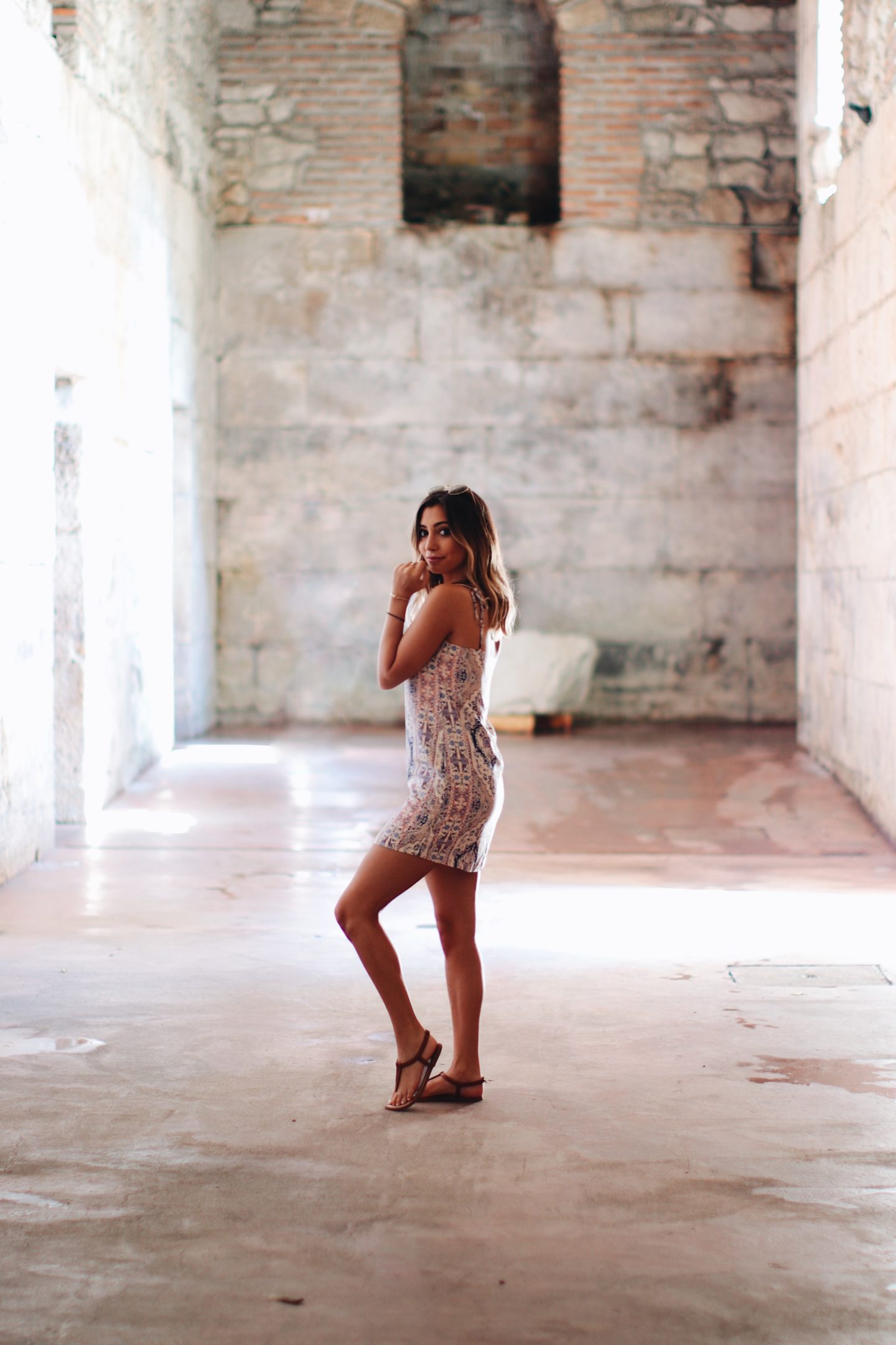 It was beyond cool getting to explore the basement halls, so much history!
All the hallways leading to other rooms were significantly tiny and some of the staircases led to absolutely nothing.
The first room we walked into (photos above) is exactly where Daenerys was keeping her dragons in season five of Game of Thrones! So cool to see if you're a fan of the show (which I definitely am!).
There were two sides of the basement and we spent around 30 minutes walking through each. The first side was mostly dark and underground, the other side we walked through was a lot more open and had light shining through the windows. They also filmed more Game of Thrones on the other side, with each hallway making me feel more and more like I was really in the show haha!
And that concludes all Game of Thrones talk, if you're a fan I hope you loved that! If not, so sorry and let's continue with our day in Split…! :)
After leaving the basement, we walked up these tall stairs and had no idea what had been above us this whole time. Old Town Split was one of the most beautiful town's I've ever been privileged enough to walk through. I'm pretty sure my jaw immediately dropped when we saw the main square.
There truly just aren't enough pictures to show you the beauty of this place. Once I stopped freaking out over everything, we started to explore the town and stumbled across a full farmers market!
Let me just tell ya, Old Town Split is a MAZE. A full blown maze that we got lost in countless times.
Around mid-afternoon some dark skies were heading our way so we wanted to find some shelter to wait out the rain. I swear we must've gone down the same streets 10+ times while looking for the perfect place to stop and grab a drink.
We ended up settling for a spot that we had seen when we first got there, my mom was very impressed with their drink selection! I ordered a mojito and she got something blue and pretty. The rain was getting pretty heavy at this point so we decided that getting a pizza would probably/definitely be a good idea.
The rest of the day was pretty chill… did some more exploring, took more pictures and tried to take in as much as we could for our last day in Europe.
There it was… my last post about my week in Europe, SO SAD. I miss it so much and would absolutely love to do the trip all over again! If you haven't seen my other posts from my trip… check them out below!