My Tumblr Bedroom
How I Achieved My Perfect TUMBLR Bedroom
Recently I've been adding some new decor to my home in hopes that it'll finally look like all those Pinterest pictures I've pinned over the years!
Dormify was super sweet to offer me some cute decor from the APT by Dormify collection to help with my quest to have the perfect Tumblr/Pinterest apartment!
I thought for today, I'd take you a little more in depth into my apartment/bedroom details since I still haven't done a full tour (I'll have one soon, I promise!).
So let's just get right into it!
My Bedroom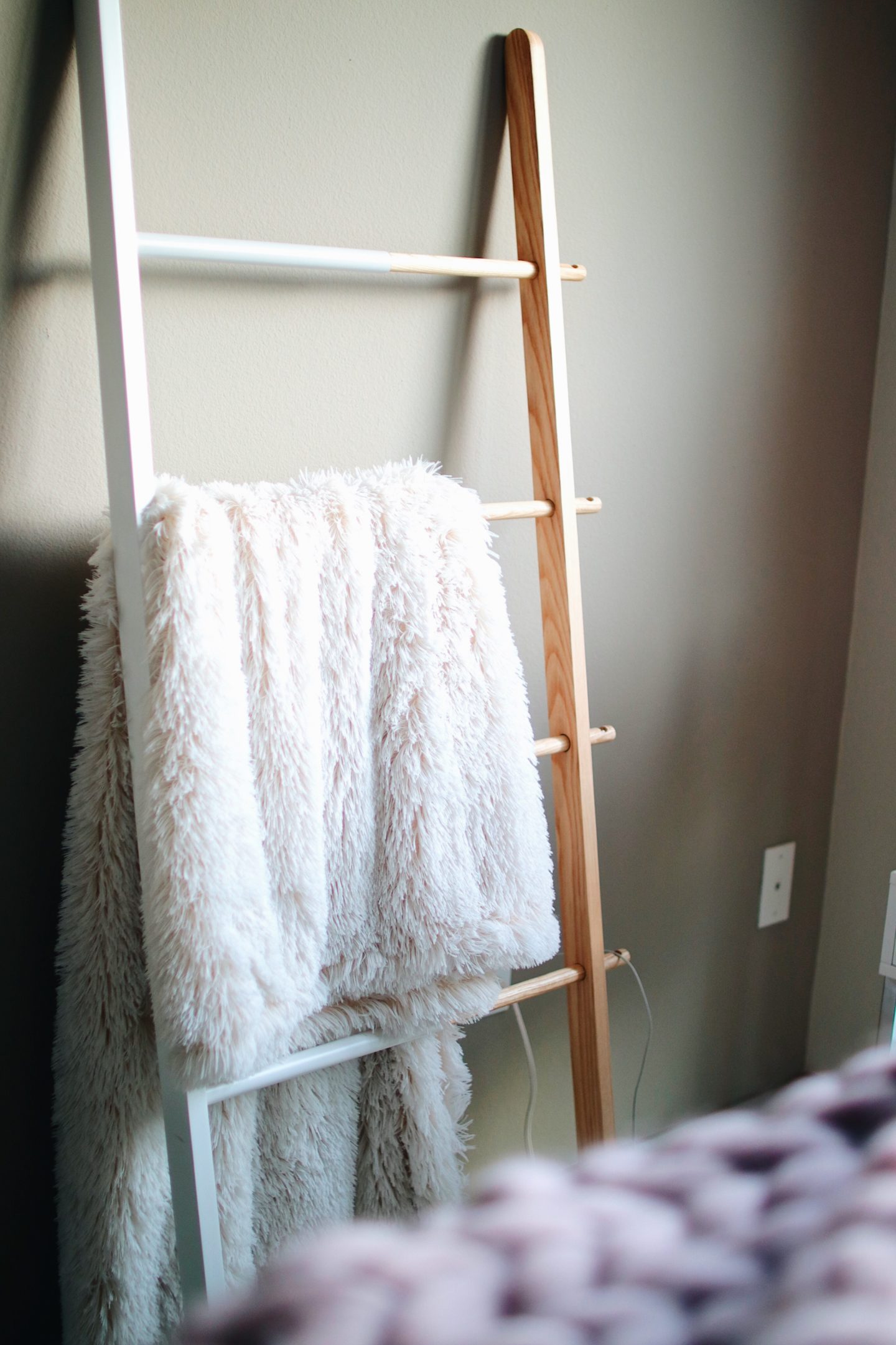 All my life I've been trying to get my bedroom to be as "Tumblr" as possible… and this is no easy task.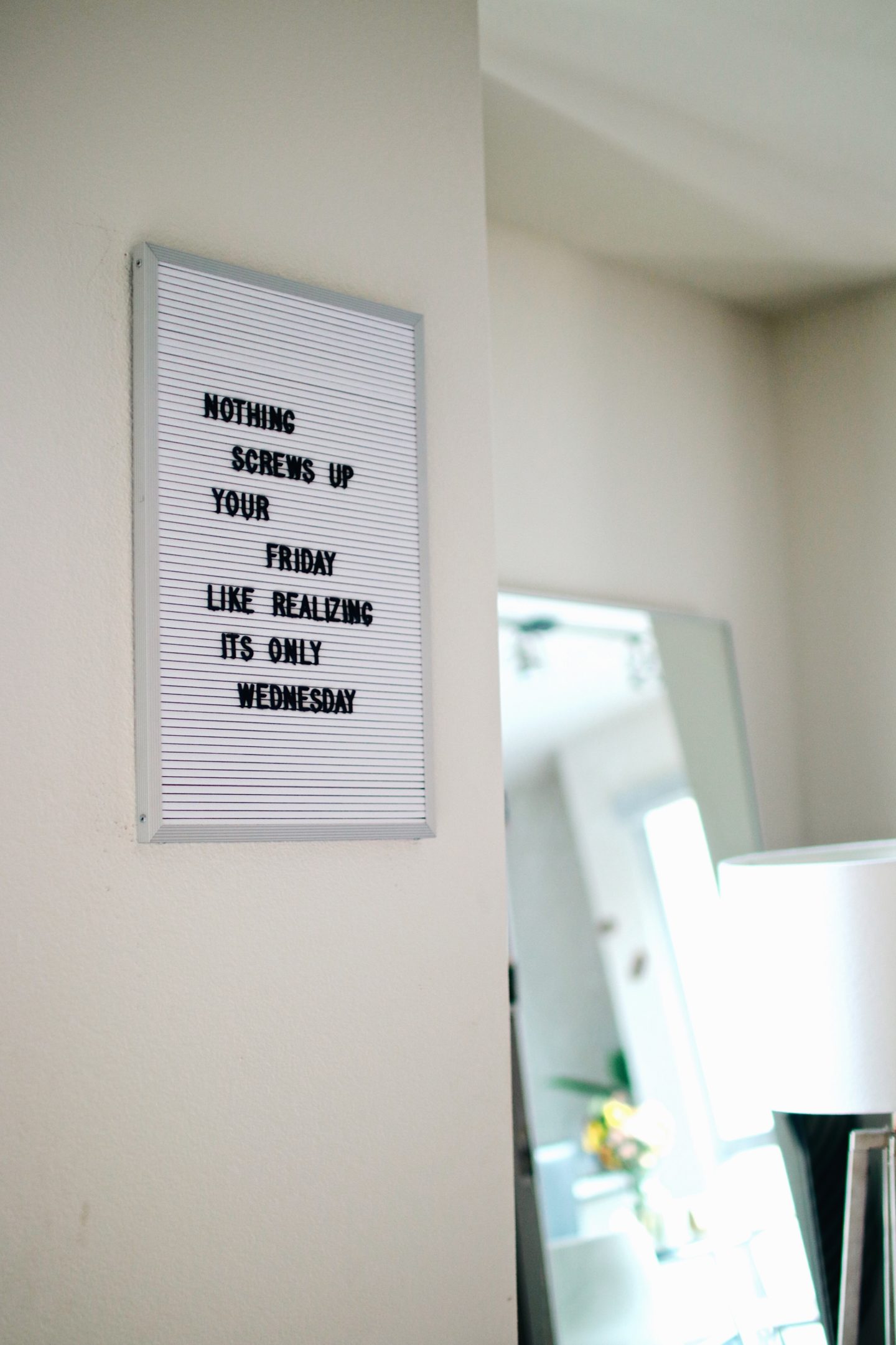 My living room/kitchen area definitely benefitted from my Dormify goodies!
One of my all time favorite things in my apartment is this adorable letter board! I've always seen these on tumblr or pinterest and wanted one for myself. I love that you can completely customize it to say whatever you want, and you can switch it up whenever you feel like it. It comes with a bunch of letters so you really have all the options in the world! I decided to write,
"Nothing screws up your Friday like realizing it's only Wednesday"
I just thought it was lighthearted and funny! Also makes for a great Instagram story or Snapchat on every Wednesday haha!
| Letterboard | Copper Dots |
Another decorative piece I received from Dormify are these cool copper dots on the wall! My kitchen walls have been really bare since I moved in but I could never figure out what I wanted to put on them. The dots are really simple but add a nice bit of color to a very boring wall.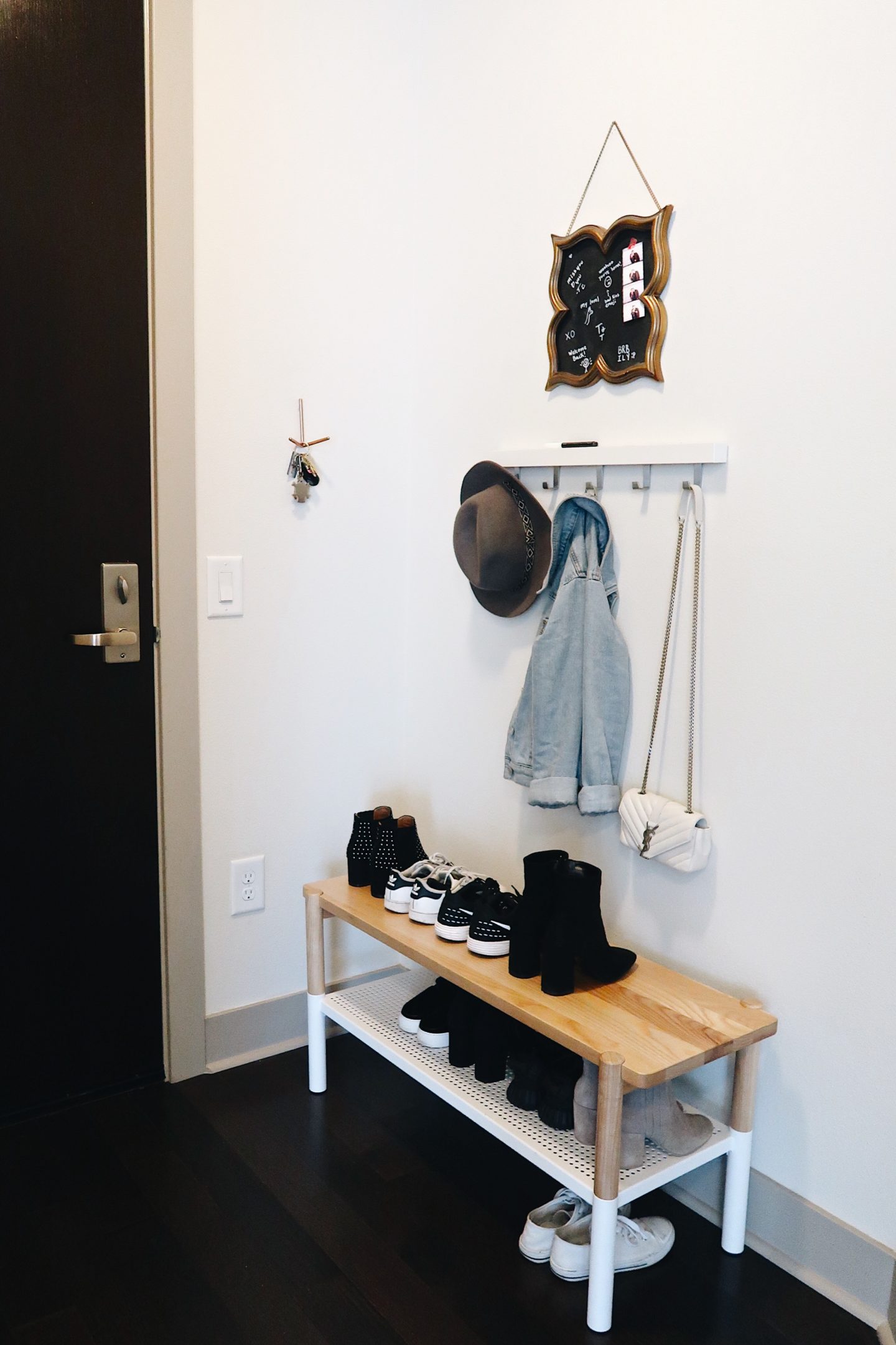 (should've been my first but oh well), my entryway! Seriously, my shoe rack/bench from Dormify MADE this area. I always had my shoes on the ground there but having the bench makes it look WAY more put together. I love that it's 2 colors, the white and the natural wood color looks amazing together.
In this area I also have some hooks to hang my denim jacket, hat and a cute bag! Above the hooks I have a blackboard that my boyfriend loves to write little things on. It actually used to be a mirror but when I accidentally dropped it and it shattered, I had to get creative!
The last thing for this area is my key hook from CB2. It's very minimalistic and I love the copper color. I think it's great that it has 2 hooks so my boyfriend and I can both hang our keys on it!
And there it is!!! How I made my apartment more "Tumblr"! Huge thank you again to Dormify for gifting me all this beautiful pieces! I love every one of them! They also were kind enough to give me a code for you guys to get 20% off your order until December 1st! Just type in TMLOVESDORMIFY and you're good to go!!
Hope you guys enjoyed this post, I loved sharing some of the details of my apartment with you! 🙂
Until next time! xo