Halloween 2018
Halloween is one of those 'holidays' that will always be fun (and usually last the entire month of October)!
I realize it's quite a bit past Halloween now but I still thought it would be fun to share my costumes with you guys! Just some inspo for next year! I'm usually very last minute with my costumes and this year was no different.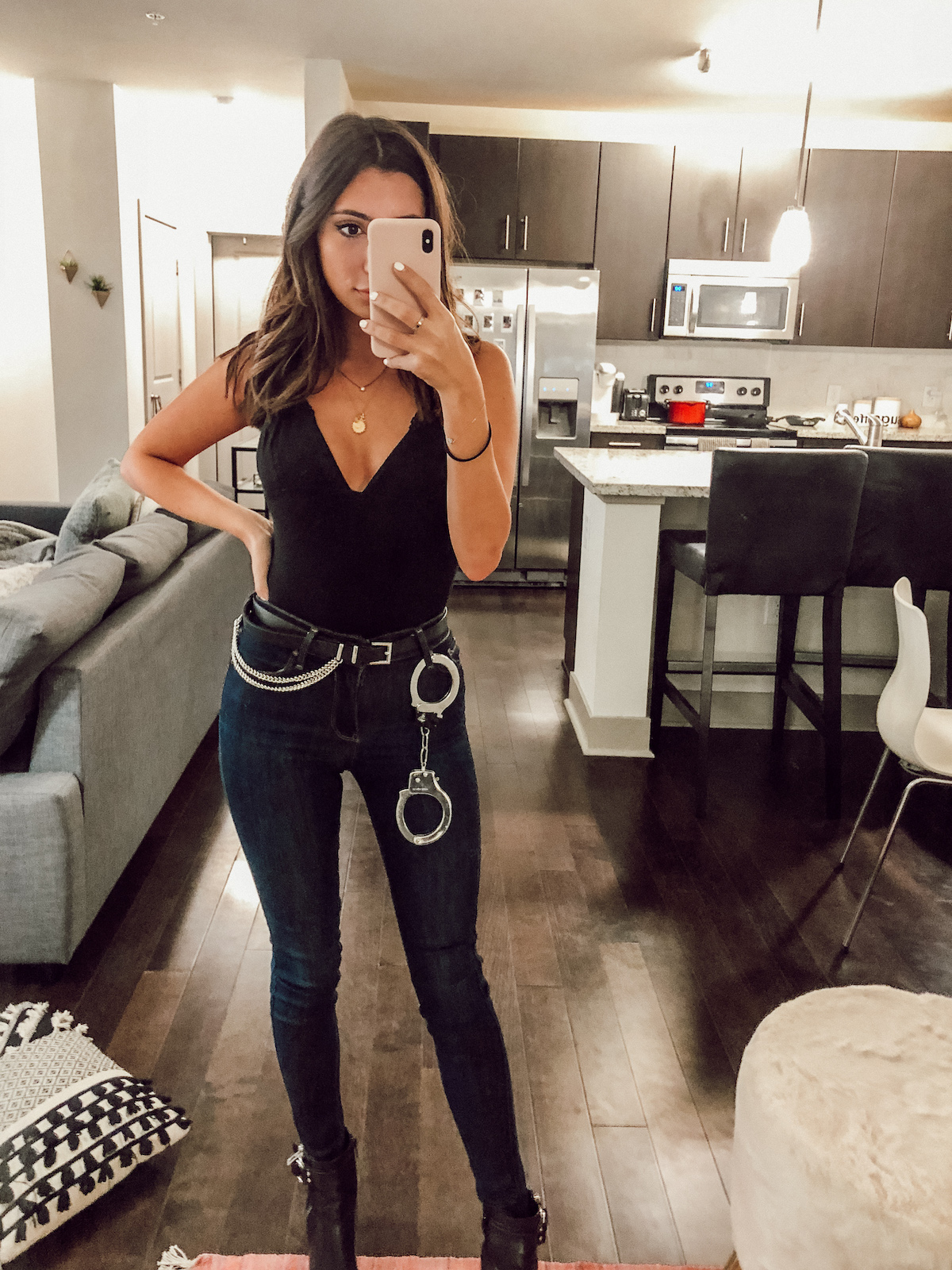 I'm not particularly proud of this costume lol.
By far my laziest costume of all time, but it worked… I guess? It was so half-assed that all I have is this lame mirror photo. Although, I did have a police jacket and a badge that I put on once I went out. So it wasn't THAT bad, but it's not the greatest.
We stepped it up a bit for the next Halloween party…!
This was one of the coolest parties I went to, and it happened to be HALSEY'S party! She was there and performed a few songs, which was really cool. An open bar and lots of good music usually leads to a pretty good time. The theme was "Gotham City" so I was a cat… basic but fitting. Sadly my lace bodysuit isn't available anymore but I linked a similar one!
My ACTUAL Halloween Costume!
Saved the best for last! When the 31st finally arrives, I'm usually pretty over the Halloween activities but this was one of my favorite costumes of all time! Jill and I were matching boxers and I think we looked pretty darn cute (if I do say so myself!). All we purchased was the pink robe, which was conveniently from amazon so we overnighted it. Besides that, we were able to wear stuff we already owned! We added in some hair extensions to make our braids look cooler, which I think was a brilliant idea (Jill gets 100% of the credit).
I tell myself every year "this will be the year where I plan my costumes in advance", but maybe next year will finally be the year!!! Here's hoping. What were you for halloween?? Let's discuss in the comments :)
Until next time, XO