Brunch in Beverly Hills
One of the perks of living in Los Angeles would be the endless amounts of brunch I can (and do) enjoy!
Especially when they're in Beverly Hills, they make me feel significantly cooler than I really am!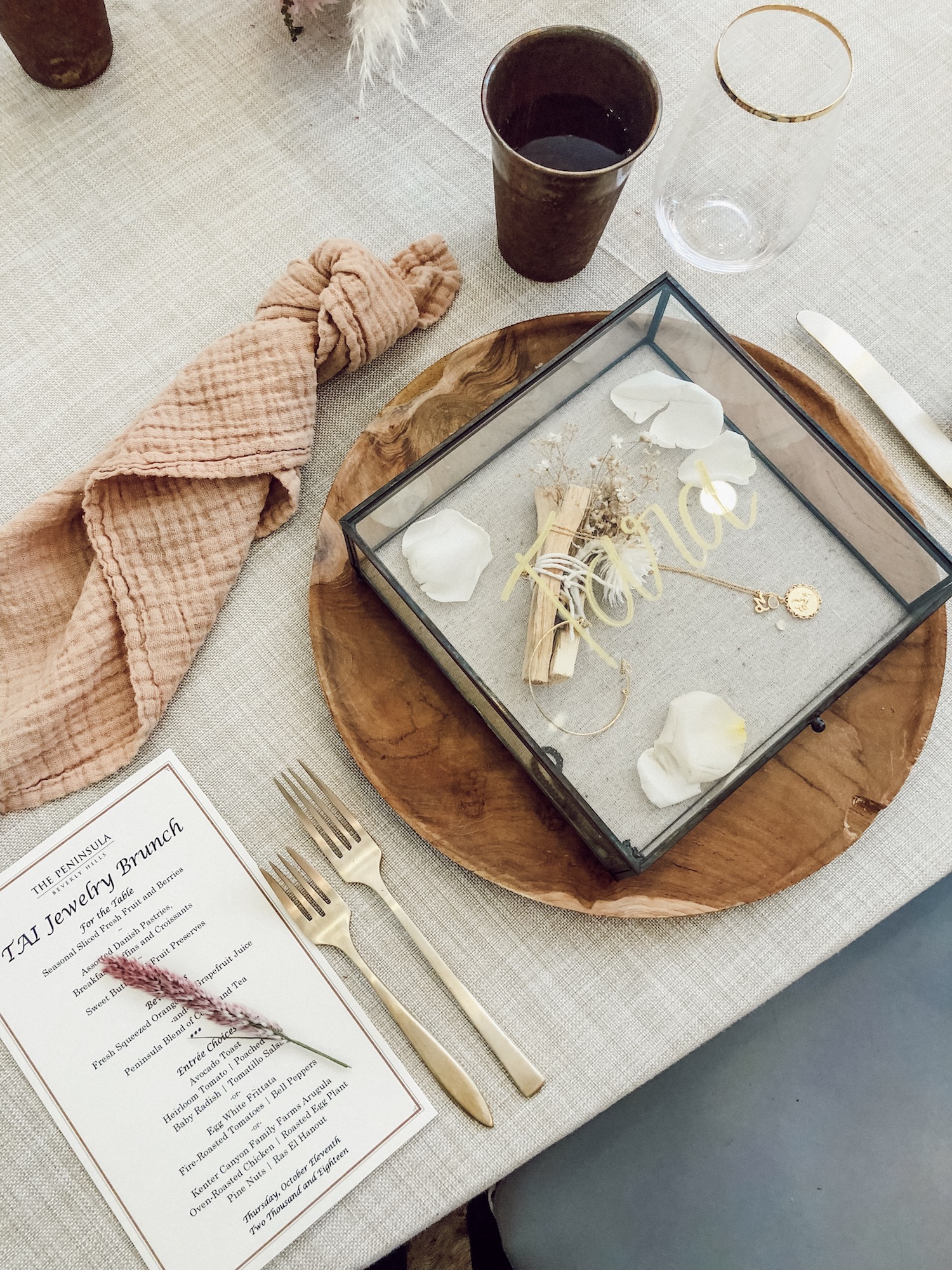 TAI Jewelry invited me to brunch at The Peninsula Beverly Hills last week, it was to die for.
Everything from the decor, the jewelry, to the food was aesthetically pleasing AF.
They're launching their new diamond collection and hosted the brunch in celebration of the line!
They gifted us the cutest glass boxes with a couple pieces of jewelry inside! They were personalized for each person with our birthdates, how fun?!
I have no idea how this happened, but Jill & I ended up being the first to arrive. You know we finished our first glass of champagne before anyone else got there as well haha!
I'll never say no to avocado toast and a side of bottomless mimosas!!!
I guess they weren't really bottomless, but we could pretty much have as much as we wanted. We stuck to just one glass (okay maybe two!).
Brunch is by far my favorite, but what are your thoughts on brunch? I don't think I've ever met someone that wasn't a fan… but who knows, maybe there's some out there!!
BUT THAT'S IT FOR TODAY! Until next time!!! x