Coffee in Toronto
Aesthetic Afternoon Coffee in Toronto
I was just recently in Toronto (my hometown) for the holidays and one afternoon my lovely dad and I (hi dad ily) went shopping around Yorkville. They had such beautiful Christmas decorations up in the area and I couldn't resist a good holiday photo opp! Right around the corner from all the lights was a coffee shop called "Sorry" and I absolutely had to check it out. I thought for I'd share my winter outfit for those of you that live in a more "winter" climate!
I lived in Toronto until I was 19 and for some reason NEVER visited any kind of "aesthetic" coffee shop. I mean, how?! The bright marble and wood vibes were calling me inside (also the heater…).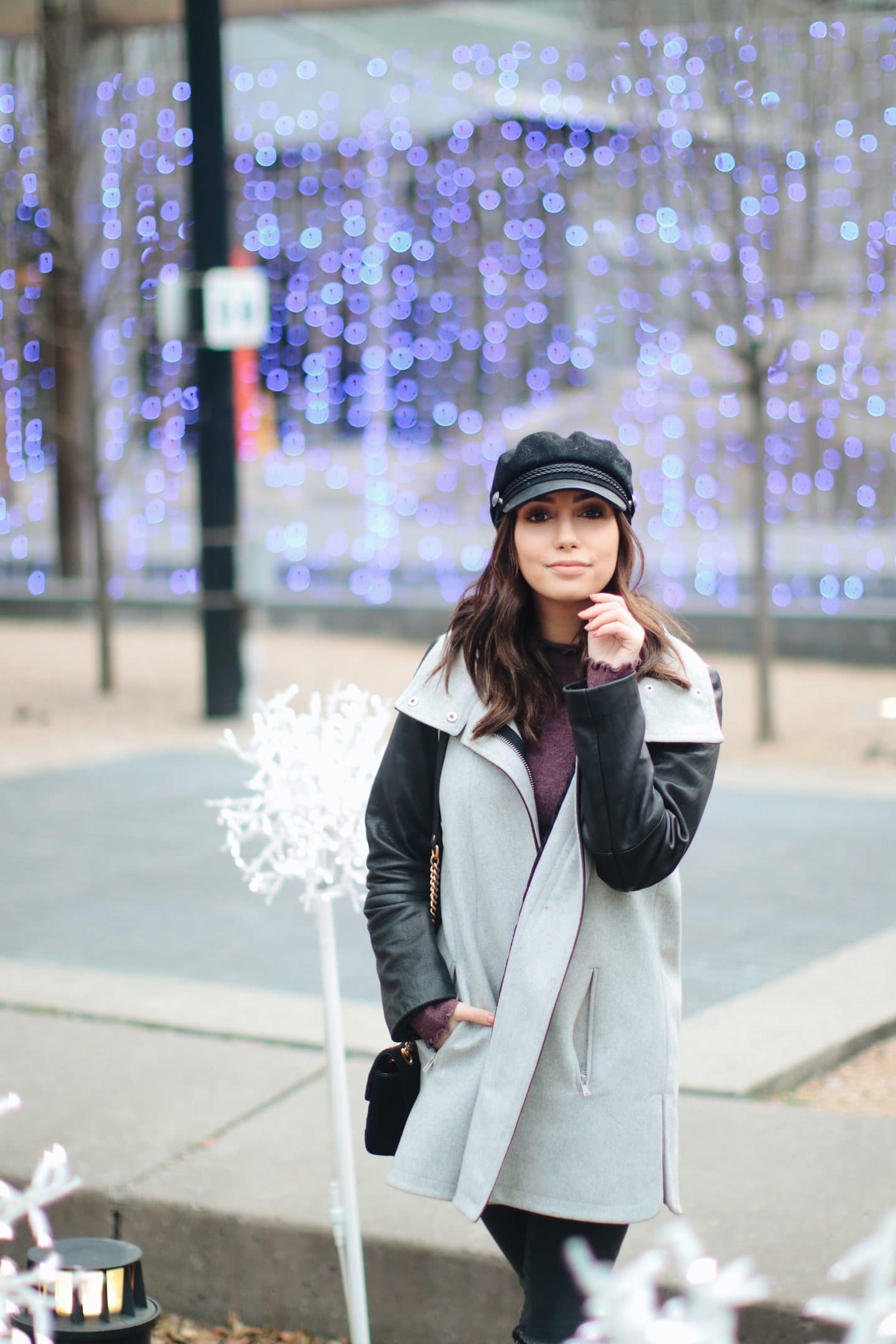 You'd THINK my outfit would keep me warm but apparently NOTHING keeps you warm in -14 degrees.
I gotta tell you, I most definitely do not miss winters in Toronto.
Shirt – Urban Outfitters
Jacket – Club Monaco (similar)
Jeans – Urban Outfitters
Boots – Steve Madden
Hat – H&M (similar)
The jacket is actually my moms (thanks mom!!!) because I obviously don't have any heavy winter jackets anymore.
I probably could've done with a bigger coat but WOW is it a struggle to still look cute in the winter! You have to choose between a frost bite or bundling up to the point where only your eyes are showing.
After taking pictures we desperately needed to defrost so we ran towards the cute coffee shop (as one does!)!! Marble just really draws me in, ya know?!
After looking at the list of drink options, I chose the 'Canadiana'. It was flavored with MAPLE SYRUP. How freaking Canada can it get?! I had to. It was delicious and warmed my body right up!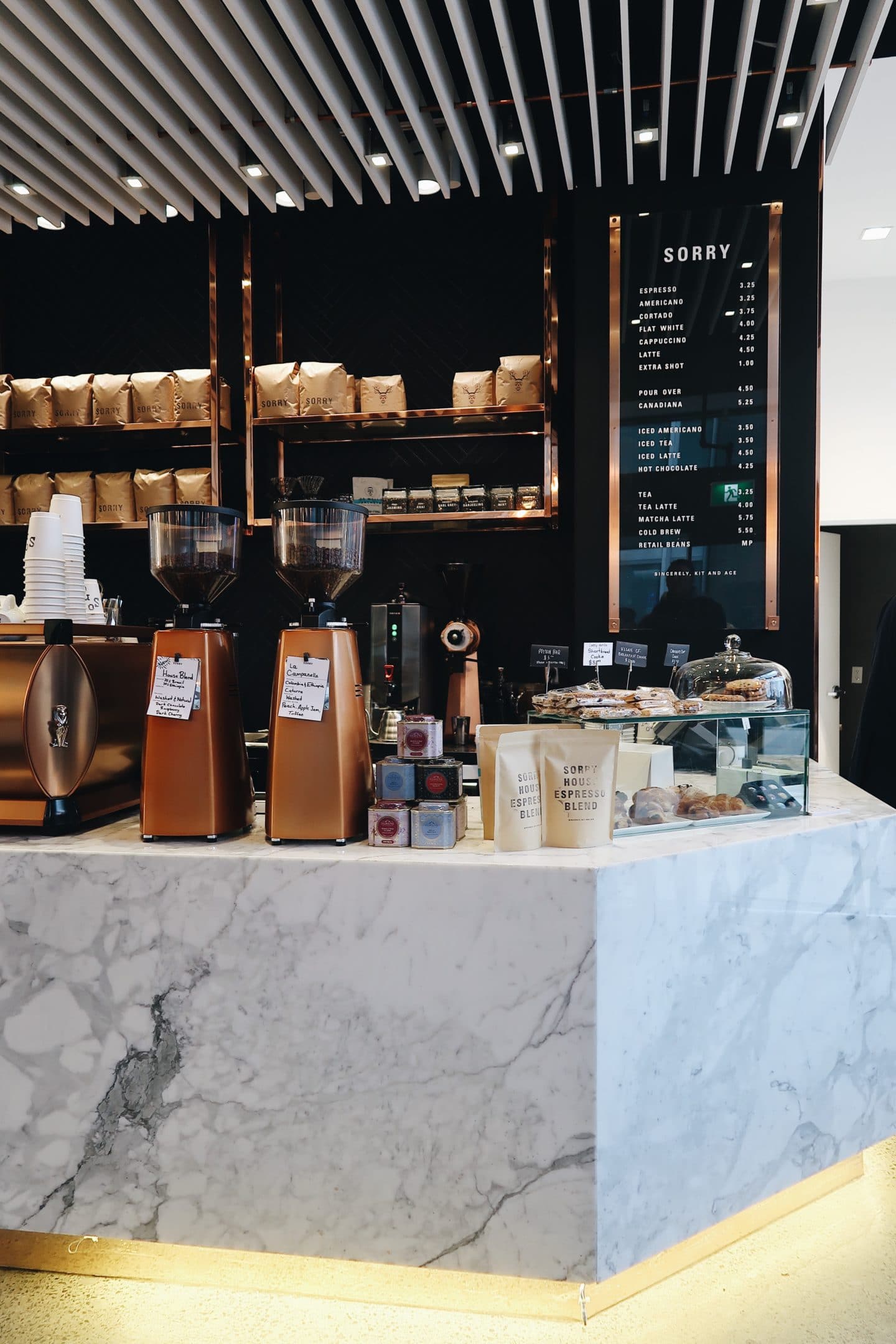 And that was my afternoon in Toronto!
As cold as it was, I really enjoyed spending the day with my dad and complaining too much about the cold! I loved stumbling across that cute little coffee shop with the super Canadian latte I got.
Where do YOU live?! In a colder (true winter) state/city or a warm (fake winter) state/city?!? I've done both and can honestly say that I prefer my fake winters hahah!
Hope you guys enjoyed this little blog post! Let me know if you like posts like this (just little afternoon OOTD's) or prefer longer posts, I'd love to hear your thoughts!!